Keynote Speaker I:
"Wireless Power Transmission for Space Exploration, an Energy Alternative "
Abstract: This talk will be discussing alternatives to energy availability in space environments, from moon villages to energy delivery from space to earth. Some of the open issues will be discussed and presented in a general overview of the state of the art.
Bio-Sketch
Nuno Borges Carvalho (S'97–M'00–SM'05-F'15) was born in Luanda, Angola, in 1972. He received the Diploma and Doctoral degrees in electronics and telecommunications engineering from the University of Aveiro, Aveiro, Portugal, in 1995 and 2000, respectively.
He is currently a Full Professor and a Senior Research Scientist with the Institute of Telecommunications, University of Aveiro and an IEEE Fellow. He coauthored Intermodulation in Microwave and Wireless Circuits (Artech House, 2003), Microwave and Wireless Measurement Techniques (Cambridge University Press, 2013), White Space Communication Technologies (Cambridge University Press, 2014) and Wireless Power Transmission for Sustainable Electronics (Wiley, 2020). He has been a reviewer and author of over 400 papers in magazines and conferences. He is the Editor in Chief of the Cambridge Wireless Power Transfer Journal, an associate editor of the IEEE Microwave Magazine and former associate editor of the IEEE Transactions on Microwave Theory and Techniques and IET Microwaves Antennas and Propagation Journal.
He is the co-inventor of six patents. His main research interests include software-defined radio front-ends, wireless power transmission, nonlinear distortion analysis in microwave/wireless circuits and systems, and measurement of nonlinear phenomena. He has been involved in the design of dedicated radios and systems for newly emerging wireless technologies.
Dr. Borges Carvalho is a member of the IEEE MTT ADCOM, the past-chair of the IEEE Portuguese Section, MTT-20 and MTT-11 and also belongs to the technical committees, MTT-24 and MTT-26. He is also the Chair of the URSI Commission A (Metrology Group). He was the recipient of the 1995 University of Aveiro and the Portuguese Engineering Association Prize for the best 1995 student at the University of Aveiro, the 1998 Student Paper Competition (Third Place) of the IEEE Microwave Theory and Techniques Society (IEEE MTT-S) International Microwave Symposium (IMS), and the 2000 IEE Measurement Prize.
He is a Distinguished Lecturer for the RFID-Council and was a Distinguished Microwave Lecturer for the IEEE Microwave Theory and Techniques Society. In 2022 he is the IEEE-MTT President-Elect.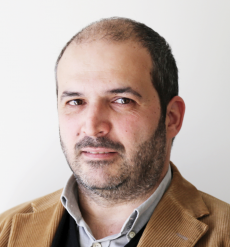 University of Aveiro, Portugal
IEEE Fellow

Keynote Speaker II:
"Multidisciplinary Design Optimization of Engineering Systems "
Abstract: Despite the progress in high-fidelity numerical simulations enabled by high-performance computing, challenges have remained in the use of these simulations for design optimization. This talk focuses on the developments that made it possible to perform high-fidelity design optimization of aircraft and other engineering systems. The challenges addressed include handling a large number of design variables, robust and efficient large-scale simulations, effective geometry and mesh handling, and efficient discipline coupling. To tackle these issues, we combine gradient-based optimization algorithms with adjoint gradient computation and develop an adaptive coupled Newton-Krylov approach to solve the coupled numerical simulations efficiently and robustly. The applications focus on aircraft design, including unconventional configurations. We first tackle wing design by coupling computational fluid dynamics to structural finite-element solvers and simultaneously optimizing the aerodynamic shape and structural sizing. The methods we developed to tackle this problem are generalized in the OpenMDAO framework, an open-source framework for multidisciplinary analysis and optimization. This and other open-source tools developed in this work open the door to further advances in algorithms and their application to aircraft design and beyond.
Bio-Sketch
Joaquim R. R. A. Martins is the Pauline M. Sherman Collegiate Professor of Aerospace Engineering at the University of Michigan, where he heads the Multidisciplinary Design Optimization Laboratory. His research ranges from developing new MDO techniques to applying those techniques to the design of aircraft and other engineering systems. He is a co-author of "Engineering Design Optimization", a textbook published by Cambridge University Press. Prof. Martins is a Fellow of the American Institute of Aeronautics and Astronautics and a Fellow of the Royal Aeronautical Society. Before joining the University of Michigan faculty in 2009, he was an Associate Professor at the University of Toronto Institute for Aerospace Studies, where from 2002 he held a Tier II Canada Research Chair in Multidisciplinary Optimization. He received his undergraduate degree in Aeronautical Engineering from Imperial College, London, with a British Aerospace Award. He obtained his M.Sc. and Ph.D. degrees from Stanford University, where he was awarded the Ballhaus prize for best thesis in the Department of Aeronautics and Astronautics. He has received the Best Paper Award in AIAA Conferences five times. He was a member of the AIAA MDO Technical Committee (2006–2018) and was the technical co-chair for the 2008 AIAA Multidisciplinary Analysis and Optimization Conference. He has served as Associate Editor for the AIAA Journal, Optimization and Engineering, and Structural and Multidisciplinary Optimization. He is currently an Associate Editor for the Journal of Aircraft.
or More Information…
Go to: http://mdolab.engin.umich.edu for publications, presentations, etc.
"Engineering Design Optimimization" can be downloaded for free at:
https://mdobook.github.io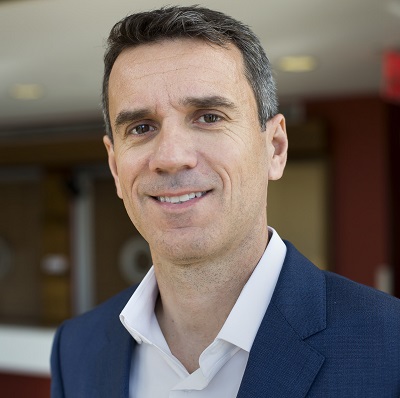 University of Michigan, USA
AIAA Fellow

Keynote Speaker III:
"Vision-Based Tracking with Small UAVs "
Abstract: This talk will describe our current work on vision based autonomous target tracking and following using small UAVs. We will present a new multiple target tracking algorithm that is based on the random sample consensus (RANSAC) algorithm that is widely used in computer vision. A recursive version of the RANSAC algorithm will be discussed, and its extension to tracking multiple dynamic objects will be explained. The performance of R-RANSAC will be compared to state of the art target tracking algorithms in the context of problems that are relevant to UAV applications. We will also discuss recent research on vision based relative pose estimation. We will describe a technique for using point correspondences in video to estimate the camera pose, where the cost function to be optimized is derived from the epipolar constraint.
Bio-Sketch
Randal W. Beard received the B.S. degree in electrical engineering from the University of Utah, Salt Lake City, in 1991, the M.S. degree in electrical engineering in 1993, the M.S. degree in mathematics in 1994, and the Ph.D. degree in electrical engineering in 1995, all from Rensselaer Polytechnic Institute, Troy, N.Y. Since 1996, he has been with the Electrical and Computer Engineering Department at Brigham Young University, Provo, UT, where he is currently a professor. In 1997 and 1998, he was a Summer Faculty Fellow at the Jet Propulsion Laboratory, California Institute of Technology, Pasadena, CA. In 2006-2007 he was a National Research Council Fellow at the Air Force Research Labs at Eglin Air Force Base, Fort Walton Beach, Florida, where he worked on vision based guidance and control algorithms for micro air vehicles.
His primary research focus is in autonomous systems, unmanned air vehicles, and multiple vehicle coordination and control. He has published over 200 peer reviewed articles and has received over $6M in external research funding from AFOSR, AFRL, NASA, DARPA, and NSF. He is a fellow of the IEEE and an associate fellow of the AIAA. He is a former associate editor for the IEEE Transactions on Automatic Control, the Journal of Intelligent and Robotics Systems, and the IEEE Control Systems Magazine. In 1998 and 2004 he was voted the outstanding teacher in the BYU Electrical and Computer Engineering Department by graduating seniors, and in 2002 he received the Outstanding Professor award from the BYU Electrical and Computer Engineering Department. In 2004 he was awarded the BYU Young Scholar Award and in 2006 he was awarded the BYU Technology Transfer Award, and in 2009 he was award the Karl G. Maeser Research and Creative Arts Award for excellence in research, and in 2017 he received the Karl G. Maeser Distinguished Lecturer Award. His students have won numerous competitions and awards for their work on micro air vehicles.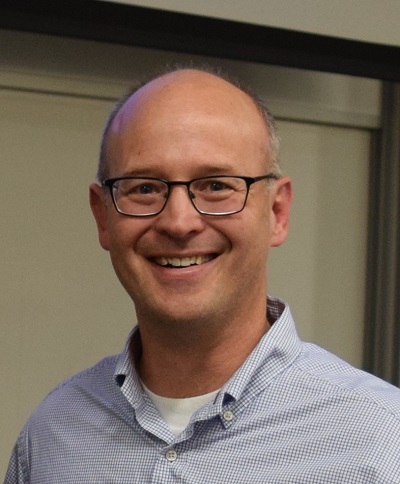 Prof.

Brigham Young University, USA
(IEEE Fellow and AIAA Assoc. Fellow)

Keynote Speaker IV:
"Architecture and applications of drones for precision agriculture and environmental monitoring "
Abstract: Unmanned Aerial Vehicles (UAVs) are becoming popular as carrier for several sensors and measurement systems, due to their low weight, small size, low cost and easy handling, which make them flexible and suitable in many measurement applications, mainly when the quantity to be measured is spread over a wide area or it lies in human-hostile environments.
The keynote will introduce the architecture of the drone, by highlighting its subsystems and the parameters that can influence the on-board sensors and measurement systems. Then, some measurement applications for precision agriculture and environmental monitoring will be presented and an overview of the main sensors used in these applications will be given.
For some of these applications, aspects related to the calibration and uncertainty will also be faced. In particular, it will be shown how the measurement of the position and attitude of the drone can affect the final measurement result.
Bio-Sketch
Pasquale Daponte: PASQUALE DAPONTE was born in Minori (SA), Italy, on March 7, 1957. He obtained his bachelor's degree and master's degree "cum laude" in Electrical Engineering in 1981 from University of Naples, Italy. He is a Full Professor of Electronic Measurements at University of Sannio - Benevento. From 2016 he is Chair of the Italian Association on Electrical and Electronic Measurements. He is Past President of IMEKO. He is member of: I2MTC Board, Working Group of the IEEE Instrumentation and Measurement Technical Committee Subcommittee of the Waveform Measurements and Analysis Committee, IMEKO Technical Committee TC-4 measurements of Electrical Quantities. Editorial Board of Measurement Journal, Acta IMEKO and of Sensors. He is Associate Editor of IET Science Measurement & Technology Journal. He has organised some national or international meetings in the field of Electronic Measurements and European co-operation and he was General Chairman of the IEEE Instrumentation and Measurement Technical Conference for 2006, Technical Programme Co-Chair for I2MTC 2015. He was a co-founder of the IEEE Symposium on Measurement for Medical Applications MeMeA, now, he is the Chair of the MeMeA Steering Committee, memea2018.ieee-ims.org. He is the co-founder of the;
- IEEE Workshop on Metrology for AeroSpace, www.metroaerospace.org
- IEEE Workshop on Metrology for Archaeology and Cultural Heritage, www.metroarcheo.com
- IMEKO Workshop on Metrology for Geotechnics, www.metrogeotechnics.org.
- IEEE Workshop on Metrology for the Sea, www.metrosea.org
- IEEE Workshop on Metrology for Industry 4.0 and IoT, www.metroind40iot.org
He is involved in some European projects. He has published more than 300 scientific papers in journals and at national and international conferences on the following subjects: Measurements and Drones, ADC and DAC Modelling and Testing, Digital Signal Processing, Distributed Measurement Systems. He received;
- in 2009 the IEEE Fellowship,
- in 1987 from the Italian Society of Oftalmology the award for the researches on the digital signal processing of the ultrasounds in echo-oftalmology,
- the Laurea Honoris Causa in Electrical Engineering from Technical University heorghe Asachi" of Iasi (Romania),
- the The Ludwik Finkelstein Medal 2014 from the Institute of Measurement and Control of United Kingdom,
- in May 2018 the areer Excellence Award from the IEEE Instrumentation and Measurement Society or a lifelong career and outsanding leadership in research and education on instrumentation and measurement, and a passionate and continuous service, international in scope, to the profession.
- in September 2018 IMEKO Distinguished Service Award..


University of Sannio, Italy
IEEE Fellow

Keynote Speaker V:
"Challenges in Space Robotics Research and Practice"
Abstract: The impact of robots in space is increasing very fast. Some of them assist in planetary exploration, while others are meant to operate on Earth orbits. All space robots are controlled machines whose design, dynamics, and control play a critical role in their stability and performance.
This talk will focus on dynamics, planning, and control issues relevant to Space Robotics. Robotic devices in space exhibit characteristics, such as coupled and complex dynamics, nonholonomic behavior, interactions with their environment, under-actuation, and more, making their planning and control very challenging. These challenges are tackled by analytical studies and experimentation. Analytical studies are based on nonlinear dynamics and control tools, while experiments are executed on planetary mockup testbeds or air-bearing zero-gravity tables. Analytical studies and experiments will be discussed, and results will be presented.
Bio-Sketch
Evangelos G. Papadopoulos is a Professor with the School of Mechanical Engineering at the NTUA. He is recognized internationally as a leading researcher in space robotics and a pioneer since 1990. He received a Diploma in Mechanical Eng. from NTUA, Greece, in 1981, and an M.S. (1983) and a Ph.D. (1990) in Mechanical Engineering from MIT. In 1991, he joined McGill University as an Assistant Professor, in the Department of Mechanical Engineering; he joined NTUA in 1997. He teaches courses in Robotics, Controls, Mechatronics, Circuits and Systems, and Electromechanical Systems.
He is a Fellow of the IEEE, a Fellow of the ASME, a Fellow of the AAIA, an Assoc. Fellow of the AIAA, a member of the IFToMM, and the Technical Chamber of Greece, and an elected a member of the Sigma Xi (MIT). He serves as an Assoc. Editor of the Machine and Mechanism Theory, and the Frontiers Space Robotics, while he has served as an Assoc. Editor for the IEEE Transaction on Robotics, for the ASME J. of Dynamic Systems, Measurement and Control, and for the IEEE Robotics and Automation Letters. He has published more than 300 technical articles in journals and refereed conf. proceedings (h-index 43). He conducts research in space robotics, legged robotics, mechatronics and control, with funding from national, European, Canadian and industrial sources.
.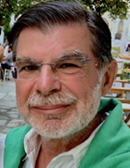 National Technical University of Athens, Greece
IEEE, AMSE, AIAA Fellow

Keynote Speaker VI:
"Numerical Studies of Active Flow Control and Aerospace Applications "
Abstract: In recent years, a promising approach to the control of wall bounded as well as free shear flows, using synthetic jet (oscillatory jet with zero-net-mass-flux), pulsed jet, and sweeping jet actuators, has received a great deal of attention. A variety of impressive active flow control (AFC) results have been achieved experimentally by many researchers including the vectoring of conventional propulsive jets, modification of aerodynamic characteristics of bluff bodies, control of lift and drag of airfoils, thrust augmentation in ejectors, reduction of skin-friction in a boundary layer flow, enhanced mixing in circular jets, control of external as well as internal flow separation and of cavity oscillations. More recently, attempts have been made to numerically simulate many of these flow fields primarily by employing the Unsteady Reynolds-Averaged Navier Stokes (URANS) equations with a turbulence model and in a limited few cases by Large Eddy Simulation LES) and Direct Numerical Simulation (DNS). In this lecture, the results of simulations of several flow fields dealing with thrust-vectoring control of a propulsive jet, control of separation on a backward facing step, NASA Hump and flap of a multi-element airfoil, control of cavity oscillations, transonic drag reduction of an airfoil, and some aerospace applications such as AFC of high-speed weapon release from a bay, weapons bay acoustic loads reduction and B757 tail for side force augmentation will be described. These simulations have been performed using the URANS equations in conjunction with either a one- or a two-equation turbulence model. The simulations demonstrate the effectiveness of active flow control techniques in flow modification to achieve the desired outcome of drag reduction and separation control in many aerospace applications.
Bio-Sketch
Professor Ramesh K. Agarwal is the William Palm Professor of Engineering in the department of Mechanical Engineering and Materials Science at Washington University in St. Louis. From 1994 to 2001, he was the Sam Bloomfield Distinguished Professor and Executive Director of the National Institute for Aviation Research at Wichita State University in Kansas. From 1978 to 1994, he was the Program Director and McDonnell Douglas Fellow at McDonnell Douglas Research Laboratories in St. Louis. Dr. Agarwal received Ph.D in Aeronautical Sciences from Stanford University in 1975, M.S. in Aeronautical Engineering from the University of Minnesota in 1969 and B.S. in Mechanical Engineering from Indian Institute of Technology, Kharagpur, India in 1968. Over a period of forty years, Professor Agarwal has worked in various areas of Computational Science and Engineering - Computational Fluid Dynamics (CFD), Computational Materials Science and Manufacturing, Computational Electromagnetics (CEM), Neuro-Computing, Control Theory and Systems, and Multidisciplinary Design and Optimization. He is the author and coauthor of over 500 journal and refereed conference publications. He has given many plenary, keynote and invited lectures at various national and international conferences worldwide in over fifty countries. Professor Agarwal continues to serve on many academic, government, and industrial advisory committees. Dr. Agarwal is a Fellow eighteen societies including the Institute of Electrical and Electronics Engineers (IEEE), American Association for Advancement of Science (AAAS), American Institute of Aeronautics and Astronautics (AIAA), American Physical Society (APS), American Society of Mechanical Engineers (ASME), Royal Aeronautical Society, Chinese Society of Aeronautics and Astronautics (CSAA), Society of Manufacturing Engineers (SME) and American Society for Engineering Education (ASEE). He has received many prestigious honors and national/international awards from various professional societies and organizations for his research contributions.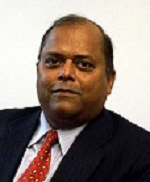 Washington University in St. Louis, USA
IEEE Fellow

Plenary Speaker I:
"Is the Artificial Intelligence (AI) that intelligent ? A demystified of AI progress through some examples"
While the data sciences become more and more one of central component of the research, scientific, industrial and economical life, the AI is yet for the end-users, but not only, sometimes a very abstract and out-of-reach subject. Through an explanation of the history of machine learning evolution and neural networks some principal features of the deep learning and IA features are explained using the simplest NN. Then some basic algorithms for regression and classification tasks are described as well as the supervised and non-supervised learning process as fundamental part of a machine learning. The advanced technics of ensemble learning (bagging, boosting, stacking) are evoked. Finally a step by step case study description using a modest, yet an industrial scale AI , is presented from the non-destructive examination of the historical buildings state evaluation.
Bio-Sketch
Dashnor HOXHA is the Director of Research Laboratory in Mechanics od Center Val de Loire "Gabriel Lamé", France and senior lecturer in Civil Engineering Department in Polytechnic School of Orleans in France.  He has simultaneously obtained an Engineer Degree in Mining and a Bachelor in Nuclear Physcics from University of Tirana in 1991. After a first experience as mining engineer, he has obtained a M.S.  (1996) and then a Ph.D (1998) in Civil Engineering from National Polytechnic Institut of Lorraine (France).   Prof. Dashnor Hoxha is author and coauthor of over 300 journal and refereed conference publications mainly in fields of poromechanics, geomechanics, applied mechanics, mechanics of materials and numerical methods. He was coordinator of numerous national and international research programs and has participate as plenary, keynote and invited speaker at various national and international conferences.  He is member of various scientific societies worldwide.
Speakers in 2023 to be announced soon......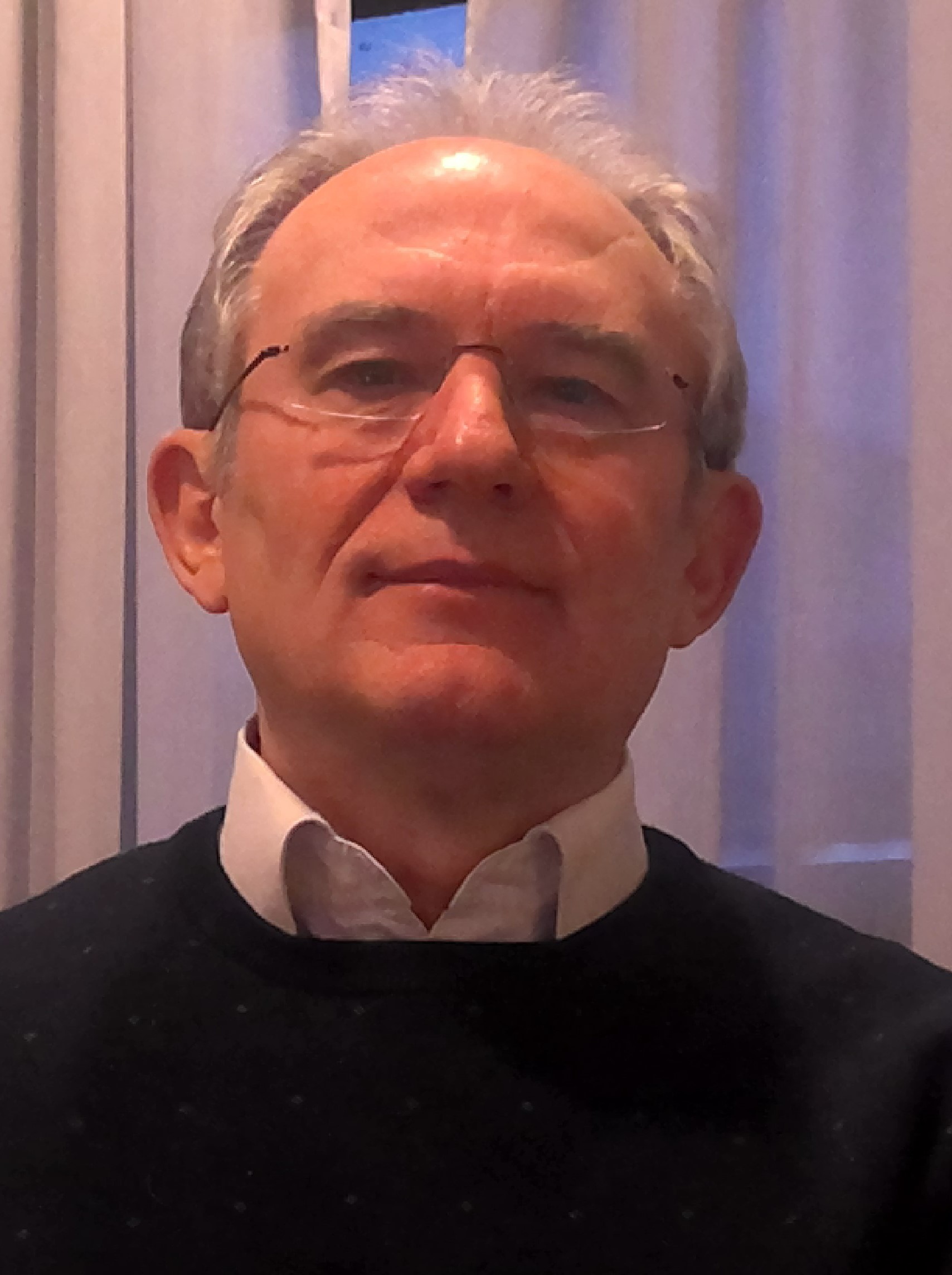 Orleans University, France